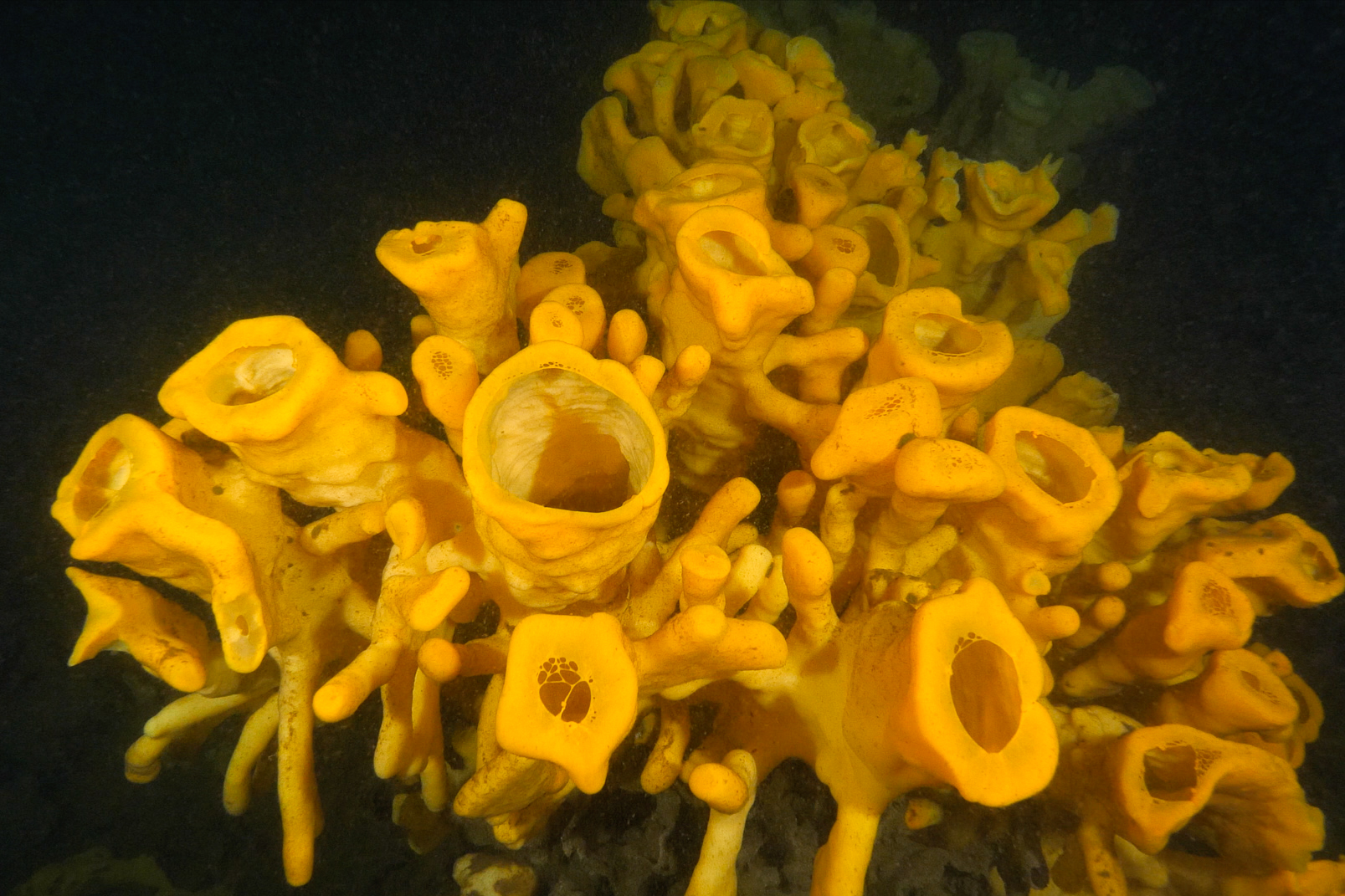 Unceded Coast Salish Territory/Vancouver, BC — A new report from Ocean Wise has updated the health status of Howe Sound for 2020. While there is cautious optimism with some health ratings improving, the Ocean Wise report still has many labelled as critical or cautious, including  glass sponge reefs which "remain vulnerable to mechanical damage and climate change." The report recommends implementing full protection of glass sponge reefs throughout all of Howe Sound.
Long thought extinct, glass sponge reefs mainly grow off BC's coast.  Not only do these reefs provide important habitat for ocean life such as prawns and rockfish, they also filter ocean water, provide fertilizer for plankton, and store carbon.
Glass sponge reefs are particularly vulnerable to shattering from bottom contact fishing such as prawn traps as they are composed of the same material that makes glass.  A DFO survey, in cooperation with the Marine Life Sanctuaries Society, not only discovered a dead reef near Ellesmere Creek at the north end of Howe Sound, but found historical damage from fishing activities in all of the surveyed reefs.
Read More